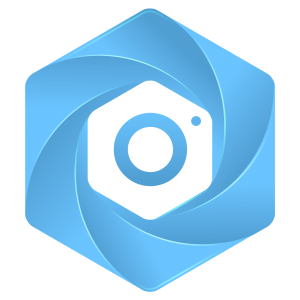 TERMS
This agreement is the entire agreement between the parties with respect to the subject matter and no alteration, modification or interpretation hereof shall be binding unless in writing and signed by both parties. By downloading any images/video from Skysight, you are by default agreeing to the terms of usage, and conditions, and accept the copyright of the images belongs solely to Skysight.
CHANGES TO SCOPE
Any drastic changes to the original agreed brief will be re-quoted as an additional cost.
WAIVER
Any changes, amendments or disputes regarding any media produced for an agency or client, must be received in writing within 7 days of media delivery. We will always endeavor to make changes as requested but cannot be held financially liable after this period has lapsed.
CASA (COMMONWEALTH CIVIL AVIATION SAFETY AUTHORITY)
In some situations, and/or locations, a CASA area approval will be needed. Skysight will submit and application to CASA in which will cost an additional fee that the client absorbs onto the final cost. CASA is a separate entity and a certain timeframe is required to obtain approval. In no circumstances will Skysight operate aircraft if approval is still in process/rejected. Skysight requires as much details and information from the client possible that will go into the area approval submission. Skysight will not be held responsible for any inaccurate information provided by client, that may cause delays to approval.
WEATHER CONDITIONS
The client must be well aware that Skysight may not be able to provide its aerial services in particular weather conditions. Skysight will not be held accountable for any delay or failure to deliver its services due to changing weather conditions in which may cause detriment to the client. The Chief Pilot has final say if it is unsafe to fly due to weather conditions or safety concerns. The client will be held accountable for any costs incurred by Skysight if re-scheduling is required when on site. If re-scheduling is not an option due to the client's requirements, the standard cancelation fee is applied.
PAYMENT
All fees and charges include GST. Payment is required within 1 month from invoice unless agreed otherwise.
TIMEFRAME
Due to fluctuations in work load and deadlines, Skysight reserves the right to extend image delivery to 48 hours if need be. All efforts will be made to ensure you receive your images within a reasonable turnaround time. Proofing requests for photography/video will add an extra 24 hours to turnaround time. Express turnaround orders will attract an added surcharge (Photography & Video).
PUBLIC LIABILITY
Skysight holds public liability insurance of $10 million. Any higher cover needed for a specific project can be organized upon request.
OWNERSHIP & USAGE
Skysight photographer/s & video staff own copyright on all RAW content stored and/or downloaded. It is a criminal offence to use these without Skysight's written consent. Copyright of the RAW photographs & videos are retained by the photographer/s & video staff at all times throughout the world. This does not apply to final processed images. Final processed images remain the property of Skysight at all times. Title to all photographs & videos remains the property of the photographer/s & video staff. The photographer/s & video staff shall be considered the sole author of the images/photos/video even in the case of the photographer/s & video staff working to concepts or layout. The 'images/photos/video' means an image/video on any material whether negatives, transparencies, prints or any other type of physical or electronic material. The license shall be for the usage of the Photography & Video, only one campaign, and only by the one person / agency. The photographer/s & video staff shall not be liable for any legal action, claim or damages resulting from or arising out of the publication of photographs or other use by the client. The client shall indemnify the photographer/s & video staff against any claims and/or damages against them, including reasonable counsel fees arising from the client's use of the photographs/videos and the photographer/s & video staff's use of the material on instruction from the client. The client shall not reproduce or copy any image and / or video in whole or in part except as may be otherwise expressly stated on the front of this agreement. The client shall not electronically or by any other means, methods or processes whether now known or hereafter developed, in any manner retain, store, use or alter any image in whole or in part, except as may be otherwise expressly stated in this agreement.
CANCELLATION
Any cancellations must be received at 24 hours ahead of the scheduled booking time or a cancellation fee will be applicable. (Photography & Video). Cancellations must be received during business hours 9am – 5pm and cannot be made on a public holiday or weekend. Any cancellations sent to Skysight during non business hours may still incur a cancellation fee (from $165 inc GST).
ADDITIONS
Twilight fees incur a higher fee of $220 inc GST per site visit. Also weekends incur an additional fee of $220 inc GST. Twilight and weekend rates combined is an additional $400 on-top of a standard quote.